FLUVIR SYRUP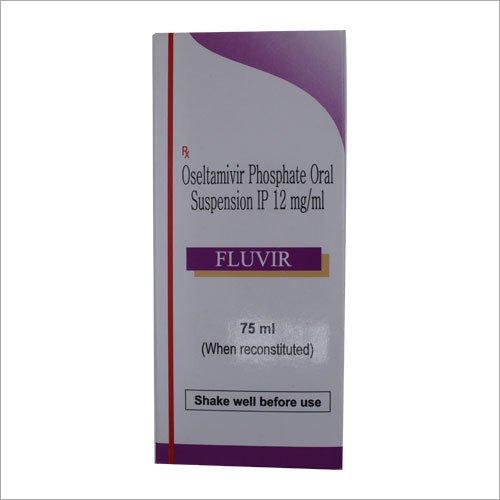 FLUVIR SYRUP
Price And Quantity
Product Specifications
Other

Cool and dark place
Product Description
Fluvir Syrup is an antiviral medication used to treat and forestall flu (influenza) as well as, pig influenza (H1N1 infection). It assists with freeing the side effects from the seasonal infection disease like a stodgy or runny nose, sore throat, hack, body hurts, sleepiness, migraine, fever, and chills.
Fluvir Syrup keeps the seasonal infection from spreading inside the body. Flu, usually known as influenza is a contamination brought about by an infection. This medication ought to be taken just when recommended by a specialist. It ought to be utilized in the portion and length as exhorted by your primary care physician. It very well may be taken regardless of food, albeit taking it with food can diminish the possibility feeling or being debilitated (queasiness or retching).
Avoid no portions and complete the full course of treatment regardless of whether you feel improved. Halting the prescription too soon may bring about a backslide of the disease or inability to safeguard you from seasonal influenza.
A few normal secondary effects incorporate queasiness, spewing, stomach torment, and looseness of the bowels. These secondary effects generally happen after the principal portion of the medication and will normally stop as treatment proceeds. If it's not too much trouble, counsel your primary care physician in the event that these secondary effects endure for a more extended span.
Advantages OF Fluvir Syrup - In Treatment of Flu (influenza)
Flu is a viral disease that goes after your respiratory framework (nose, throat and lungs). It is many times called this season's virus. Fluvir Syrup assists with forestalling the spread of the contamination by limiting the development of disease causing infections into uninfected pieces of the body from the tainted ones. Accept Fluvir Syrup as recommended by the specialist to get most extreme advantage.
Symptoms OF Fluvir Syrup
Most aftereffects require no clinical consideration and vanish as your body acclimates to the medication. Counsel your primary care physician assuming that they persevere or on the other hand assuming you're stressed over them
Common side effects of Fluvir Syrup
Nausea
Vomiting
Abdominal pain
Diarrhea
Trade Information
Australia, North America, Eastern Europe, Middle East, Africa, Western Europe, Central America, South America, Asia

All India