IMATIB 400MG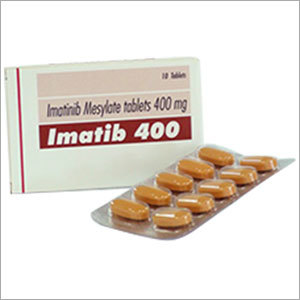 IMATIB 400MG
Product Description
Imatinib Mesylate 400 Mg Tablets Information :-
Treating certain types of leukemia, certain bone marrow diseases, a certain type of skin cancer, and certain intestinal tumors (eg, gastrointestinal stromal tumors [GIST]).
Used to prevent cancer from growing in patients after surgical removal of GIST.
Used to treat a type of blood cancer called Philadelphia chromosome positive.
To treat certain tumors of stomach and digestive system.
All our drugs are completely risk-free and safe for consumption, provide best result, have proper and precise composition and have longer shelf life.
Imatinib 400 tablet is a drug used to treat certain degrees and types of cancer.